Reconditioned tyre manufacturer BLACK STAR signs partnership with Renault Group.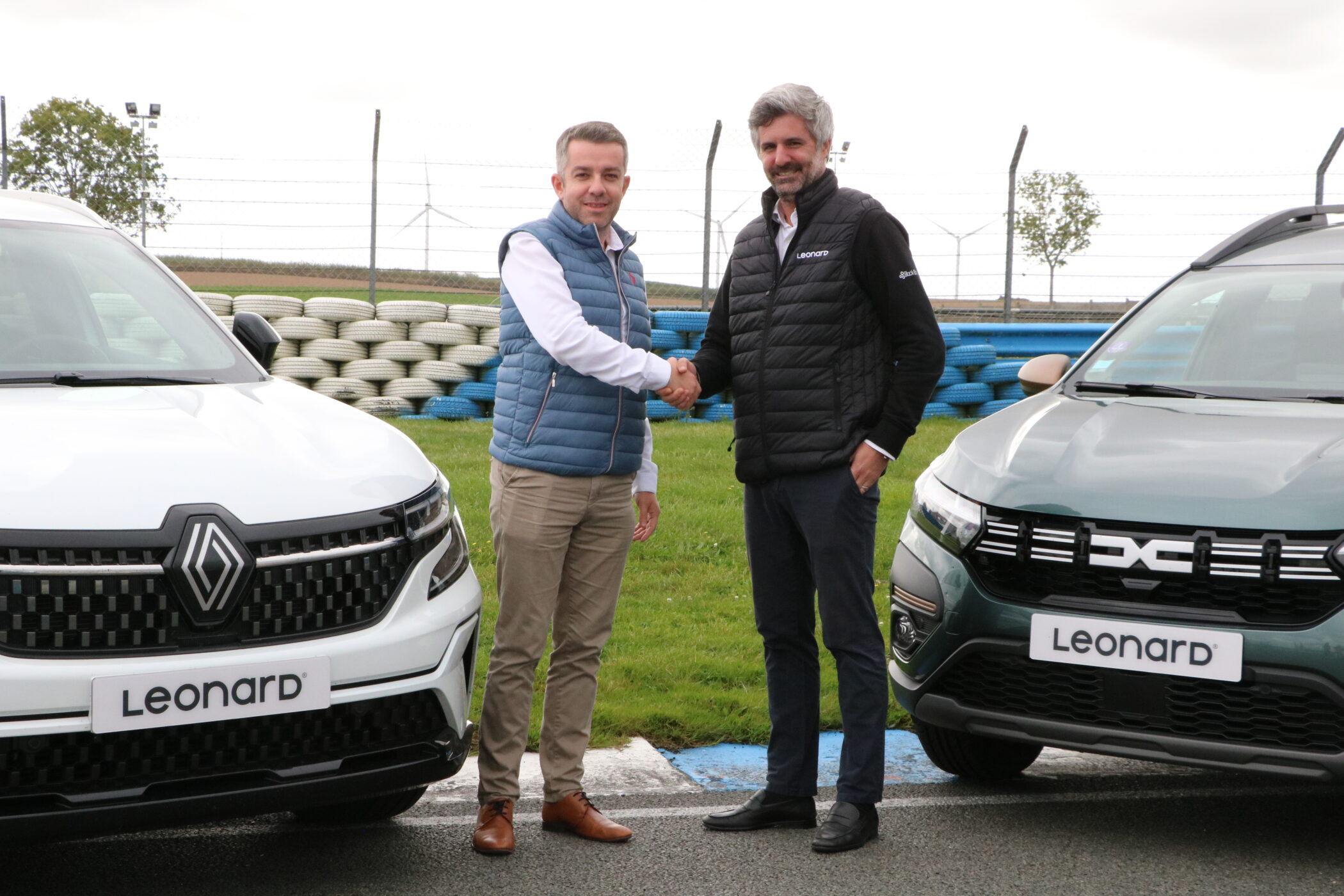 On October 5th in Béthune, the BLACK STAR company presented and officially announced a commercial and communications partnership with Renault Group. This partnership involves the listing of LEONARD consumer tyres (manufactured by BLACK STAR at their Béthune site, in Hauts-de-France) throughout the Renault Group dealership/points of sale network.
Renault Group undertakes to promote and highlight LEONARD reconditioned tyres and in exchange obtains exclusive manufacturer distribution for a period of 9 months.
Renault Group has been present since the start of the project to take over the Béthune industrial site by BLACK STAR. The Group innovates and promotes new solutions in favor of the circular economy, hence their association with the project. The objective is to give consumers access to a wider range of quality recycled tires manufactured nearby. This project is a precursor and contributes to a change in consumption habits.  
LEONARD is a quality reconditioned tyre, made in France which saves 80% of raw materials and up to 63% of CO₂ emissions during its manufacture*. The LEONARD range focuses on the mass market and covers 70% of the needs of the French market. Its 80 dimensions (some currently under development) meet the summer and all-season needs of passenger vehicles, SUVs and utility vehicles.
Dacia brand contributed to the launch operation by providing the vehicles for dynamic tests on the circuit, which made it possible to test and reassure the quality equivalent to a new tyre.
LEONARD and Dacia come together around common values ​​and objectives: a responsible and reasoned approach to resources, reliable, economical and ecological solutions and finally the desire to reduce the environmental impact of mobility.
LEONARD reconditioned tyres are now available (since October 5) in the Renault Group network. The distribution of BLACK STAR is intended to be global, physical, online and direct. It also targets public procurement (maintenance of public procurement markets) and business fleets. Elle cible également la commande publique (entretien des parcs des marchés publics) et les flottes d'entreprises.

*In comparison with a new tyre – Cabinet ESPERE study, 2022