Tyres: Speedy is betting on made in France and circular economy with BLACK STAR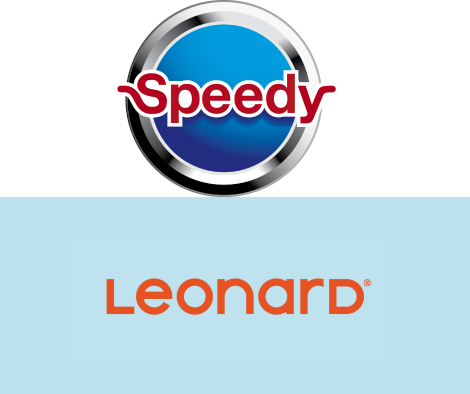 SPEEDY, SPECIALIST IN MOBILITY SOLUTIONS, OFFERS NOW LEONARD RECONDITIONED TYRES TO ITS CUSTOMERS. MANUFACTURED IN FRANCE, THESE RECONDITIONED TYRES ARE PRODUCED IN BETHUNE BY THE COMPANY BLACK STAR AND EXPAND SPEEDY'S OFFERING. THIS NEW OFFER MEET THE EXPECTATIONS OF CUSTOMERS WHO WISH TO BE IN A CIRCULAR AND LOCAL ECONOMY APPROACH. 
The local choice
By choosing Black Star, the last survivor of passenger retread tyres in France, Speedy is choosing a manufacturer that is close to its centers and close to the French. These new products assure customers who wish to do so that they can drive with French tyres made from 80% recycled materials and which offer savings of up to 60% in CO2 emissions during manufacturing compared to a new tyre (study carbon footprint ESPERE 2022). As with its existing offering, Speedy offers these reconditioned tires for summer and all four seasons. Refurbished tyres manufactured in France are covered by a 4-year tire warranty for the benefit of Speedy customers. Black Star and Speedy share common values ​​which translate into offers aimed at all French people. With nearly 500 centers present throughout France, Speedy is a brand whose proximity is at the heart of the model. For 90% of French people, the company already fulfills its promise of being less than 15 minutes by car from one of its repair and maintenance offers.
Speedy, supporting the decarbonization of French mobility
The reconditioned tyres are a new step by Speedy in favor of ecological measures. Speedy is, for example, the first network in France to install E85 bioethanol boxes in 2022 – Flexfuel approved. The 12,000 boxes installed by Speedy technicians have already enabled the French to reduce net greenhouse gas emissions by 72% compared to conventional fossil fuels while preserving their purchasing power. Speedy helps the French to decarbonize their current vehicle via depollution diagnostics. This saves up to 11% on fuel and reduces fine particles released into the atmosphere by 4.5 times. For diesels, Speedy offers its customers the option of installing a particle filter to limit their pollution. Finally, the company provides maintenance and repair of electric cars and two-wheelers.