MP Dino CINIERI visits us!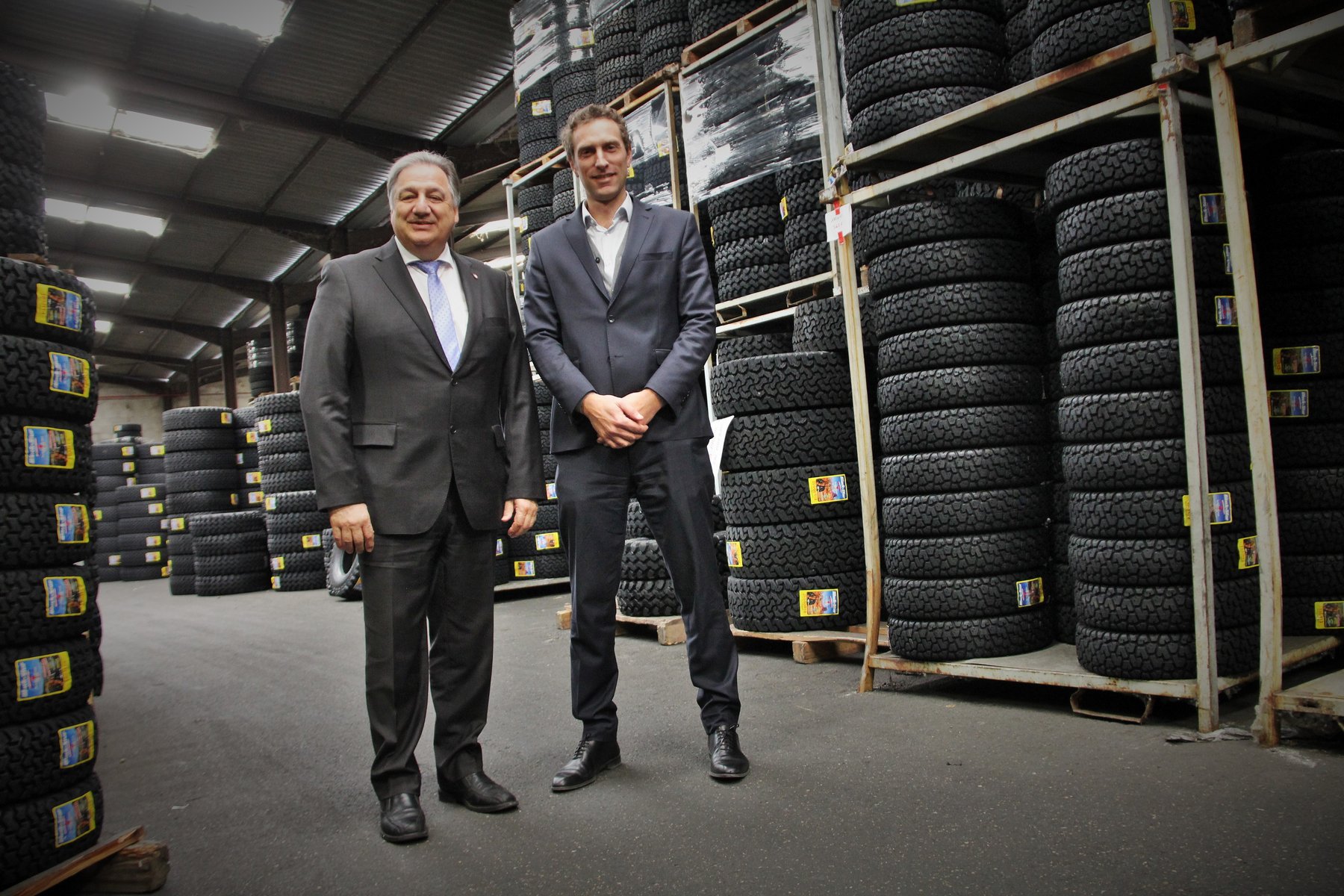 March the 4th, 2019.
---
Great opportunity to present our recently acted acquisition of the company (February 1st, 2019), and our endeavours, which I hope, will shortly have an impact on our new development cycle.er février 2019), en détaillant les actions à venir qui, je l'espère, permettront d'entrer très vite dans un nouveau cycle de développement.
BLACK STAR is proud of its virtuous positioning: A tyre at the heart of the circular, eco-friendly and local economy!
This privileged moment was an opportunity to highlight the main asset of our company: ITS KNOW- HOW. For 40 years, BLACK STAR teams have rigorously ensured control of the manufacturing process.
Local presence is a major part of our identity. In France, only one company keeps manufacturing retread tyres for the TC4 segment, it is located right here in Saint-Pierre-de-Bœuf, in the Loire region and it's BLACK STAR!
We discussed with Mr. Dino CINIERI about the responsibility that we collectively bear: entrepreneurs and politicians. It is together that we must succeed, maintain a local industrial footprint, generate wealth and employment.
I did not need to convince my guest …
Thank you Dino, for this sincere and very productive meeting.
I fully trust you to represent BLACK STAR, with strength and determination, both locally and at the parliament!
Jean-Baptiste